Change the way you work with the Cloud at the core of your business.
An enterprise must transform by changing its culture, changing its bureaucracy, changing its organization, changing its technical architecture—and making them agile.
~ Stephen Orban
With access to large amounts of data, enormous computing power and fast speed from the Cloud, businesses can scale faster and make an impact in their business outcomes. By putting the Cloud at the core of your business, it means you can innovate faster, gather more insights from data and change the way you work with your customers, employees and collaborators.
Greater flexibility, agility and new growth opportunities. Migrate to the Cloud and you will see these immediate business benefits so that you can quickly innovate and grow. As an official Google Partner, we have all the tools and expertise you need to help drive your business growth with the right technology integration.
Our Offerings on Google Cloud
01

Modernize Infrastructure on Google Cloud

We help businesses reduce their total cost of ownership (TCO) and improve security, scalability and reliability by moving legacy servers to the cloud, either with a pure re-hosting "Lift & Shift" approach or by a cloud replatforming "Lift & Tinker" approach such as containerization. We also guide businesses who want to plan their cloud initiatives strategically with a long term vision.
02

Application Innovation

We deliver enterprise cloud applications to support our customer business processes and provide them a competitive edge. The apps are built with a Cloud Native and future-proof approach, secure and scalable by design and can be highly customized and delivered within a short time to market by leveraging our accelerators and those provided by Google Cloud.
Our team can accompany businesses on their application modernization journey with the ultimate goal of truly modernizing the cloud journey to achieve the most mature cloud model.
The benefits of cloud native solutions are clear:
Fast deployment
Focus on core business
Flexibility
Pay-per-use model
Scalability
Availability
Reliability
Security
Our cloud native offering:
Cloud Native Solutions Development.
We leverage the latest technology and cloud services.
Enhance Existing Applications.
We apply emerging technologies to your existing business solutions.
Rethink Existing Applications.
We help you re-design applications leveraging microservices and serverless architectures.
03

Generate Value From Data on Google Cloud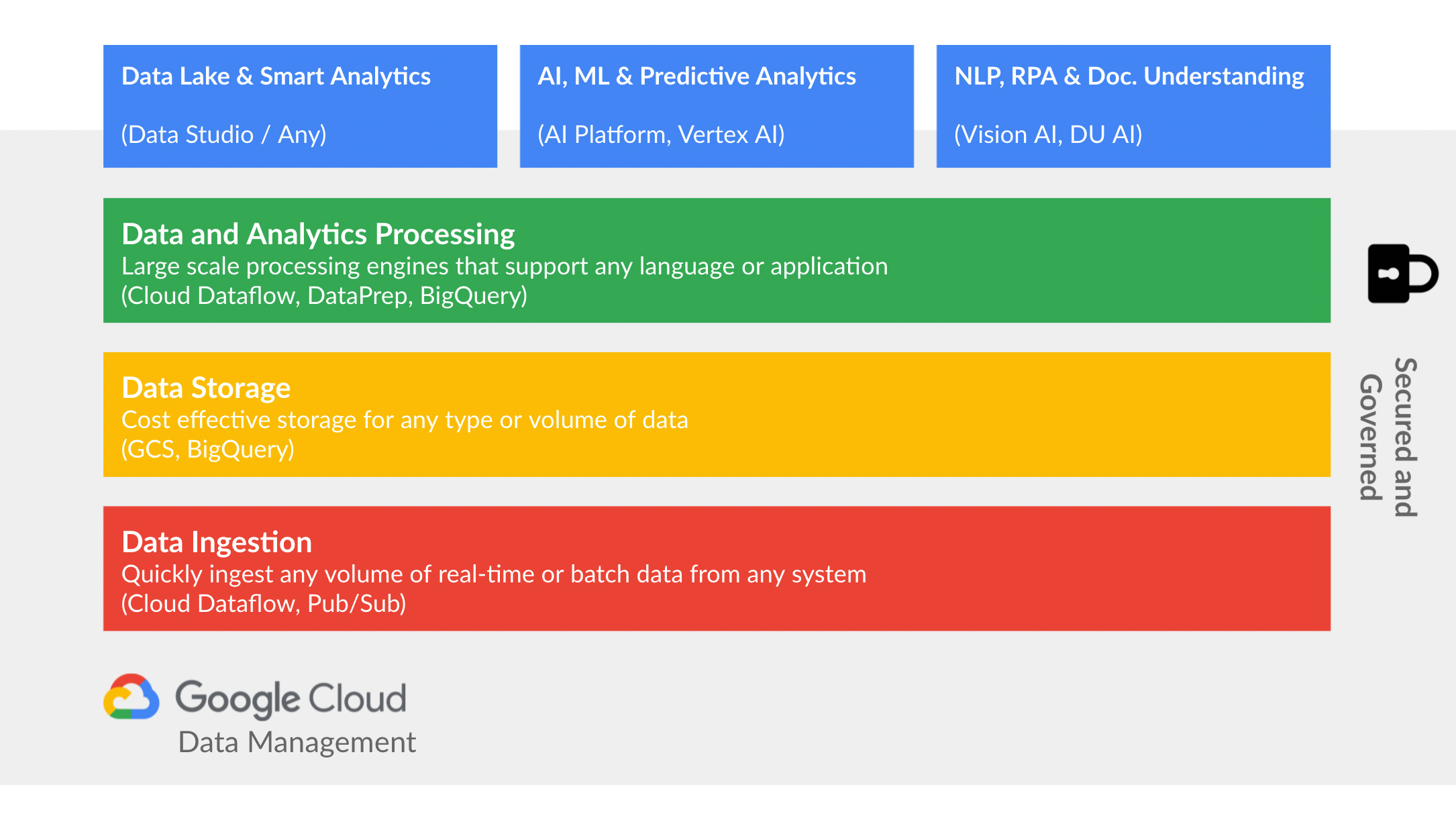 We work with businesses to generate value from data, covering the complete data process from ingestion and through storage and processing to analytics and reporting with AI and Machine Learning. Legacy architectures have difficulty managing the changing big data dynamics: systems cannot scale fast enough to keep up with the data growth; data is not fresh and/or in poor quality; systems do not natively support machine learning and AI initiatives; and the budgeting and licensing of legacy systems are very complex. Our modern data management offering can solve these business challenges.
We also offer several AI solutions to cover various scenarios from predictive analytics to document understanding and combine our solutions with the power of Google Cloud Data products such as AI Platform / Vertex and BigQuery.
04

Enhance Collaboration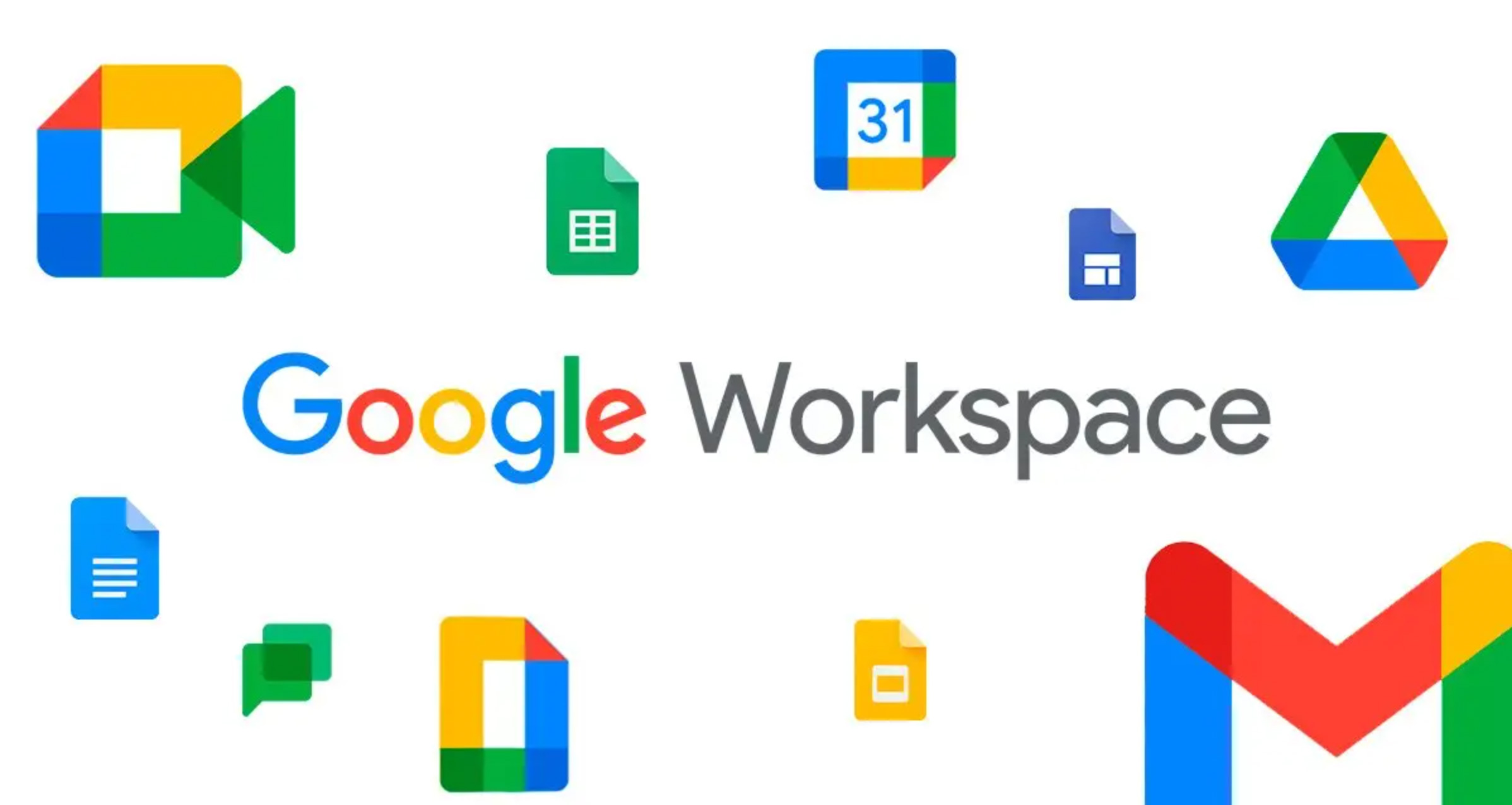 We are an official reseller of Google Workspace (ex Gsuite). Nowadays, work has transformed and we no longer need to be in a physical place as interactions have become digitized. This is especially important in this time of remote working and vanishing boundaries between office and outside world. The split between home and work life has also blurred and the need for easy collaboration is required more than ever now. The solution is Google Workspace to enable collaboration no matter where they are.
We help businesses improve collaboration among colleagues with tools such as Chat & Meet, Calendar, Google Docs, and Google Slides to unleash the potential of flexible working so they can work in a smarter, more communicative and efficient manner.
If you still haven't found the solution you were looking for, contact usand we will help you anticipate your problem.